After lurking on several sub-reddits and after hours and hours of research I decided the time had come to pull the trigger and build an arcade cabinet I've always wanted. All the meticulous planning, sketching, building and testing really paid off and I couldn't be happier with the result!
I wanted to build something the wife wouldn't mind wheeling into the living room on occasion or during parties. Instead of a typical cabinet with huge flashy graphics I kept it simple and classy. I achieved this with walnut sides, simple black panels and a laser engraved marquee.
I started by cutting the side panel, and front and back panels to size. I then made simple mounts to screw everything together. I made a prototype of the control panel ahead of time to make sure the controls would work correctly. The whole system is driven by a raspberry pi computer with the RetroPie OS. I installed the attract mode plugin that displays individual videos, logos and custom backgrounds for each game. This setup includes a number of emulators for arcade, NES, SNES, Sega Genesis and other systems. It includes over 4000 games!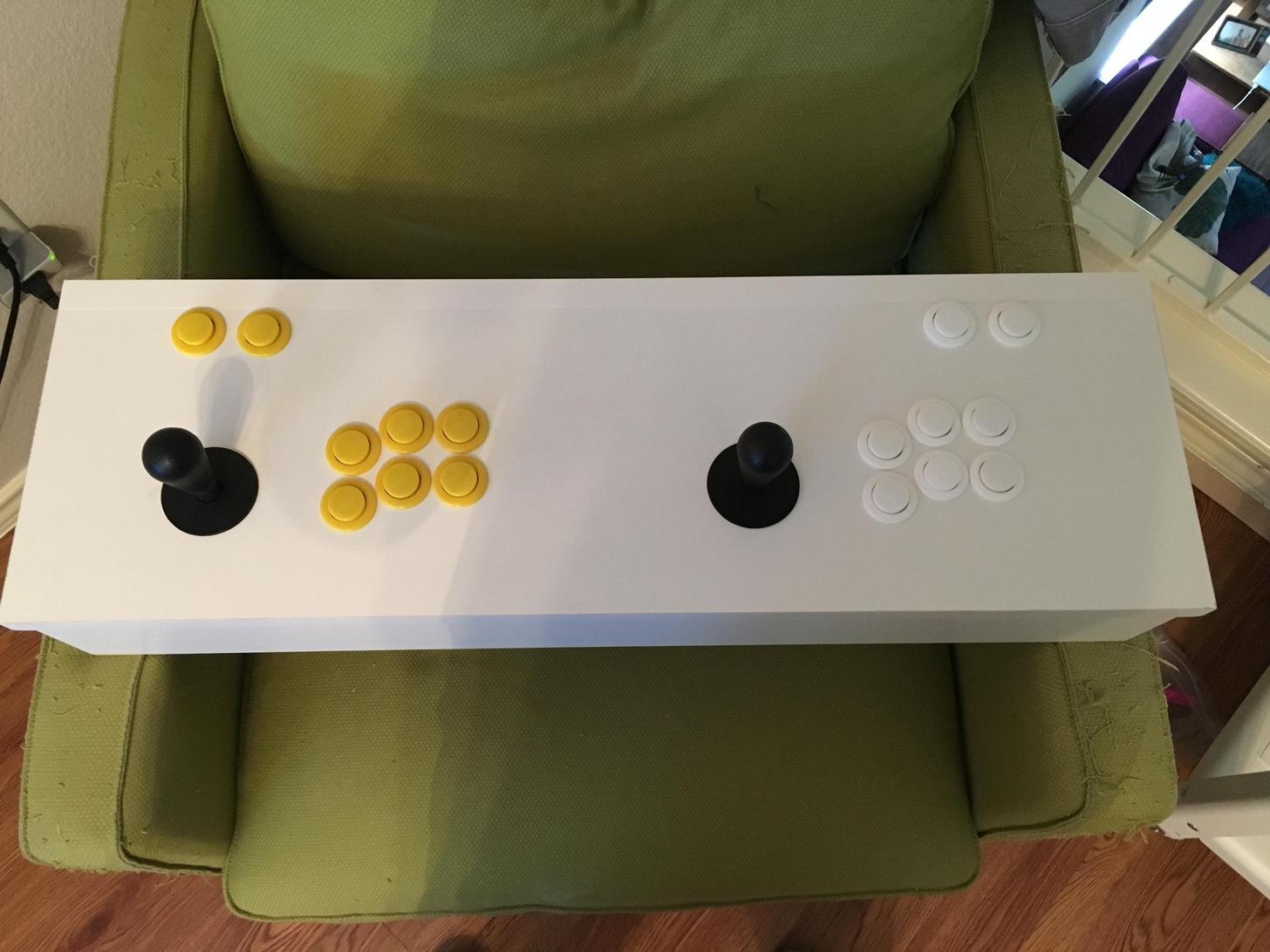 I added a small amplifier that pushes a few 3" speakers and a subwoofer to really bring the volume for a real arcade experience. I then mounted a basic 27" monitor to the face panel and connected everything up. All in all I'm really excited how it all turned out! With a bit of research and a lot of patience almost anyone could build something like this.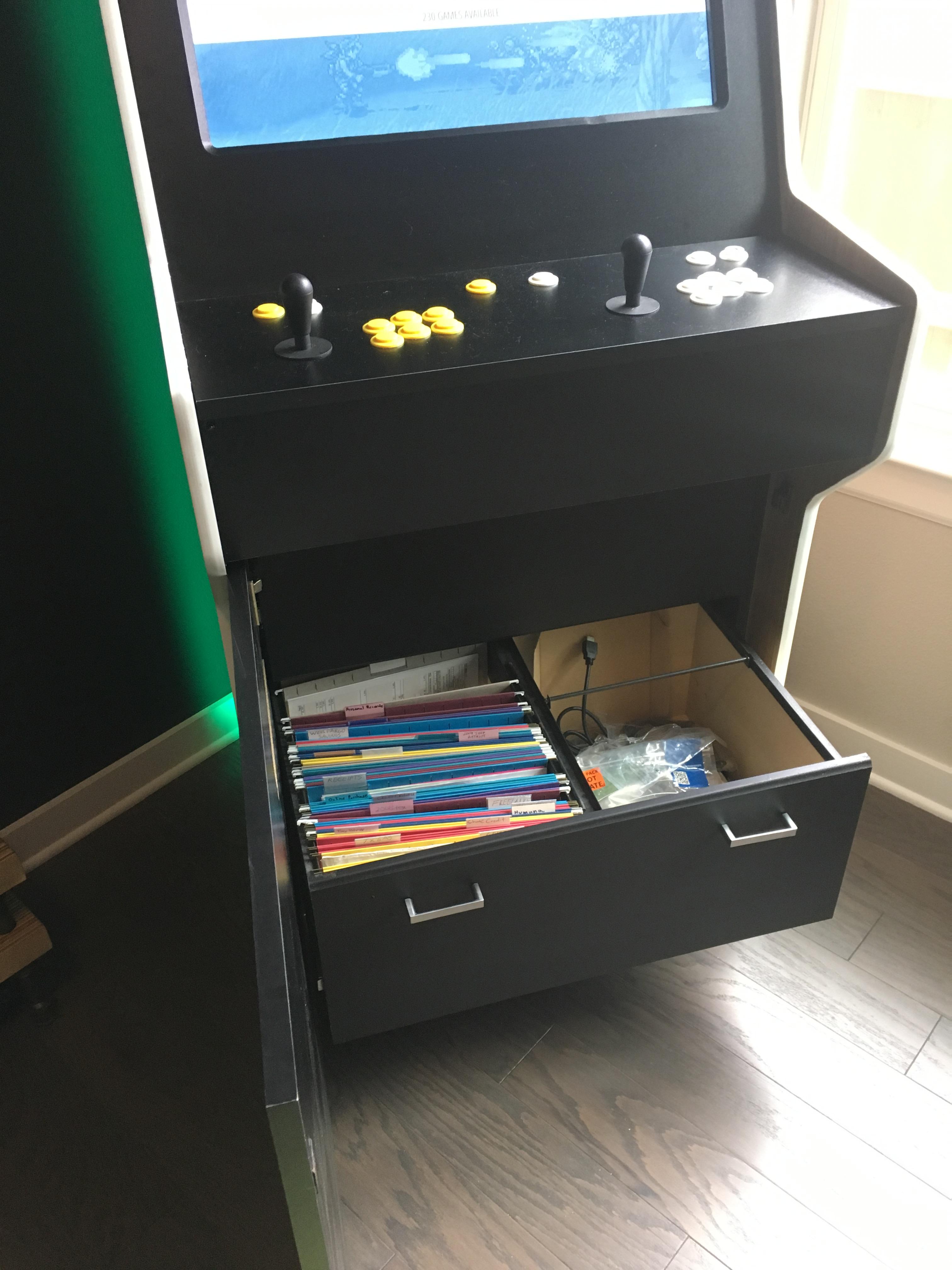 Since the bottom of the arcade was completely empty I decided to make it more practical by adding a couple of drawers that can be used as a filing cabinet and to hold other electronic components for my various projects. Overall this came out