About a year ago a close friend of mine showed me a proof of concept for a game he was developing. It was a simple physics based knife throwing mobile game. I remember thinking, this is really cool, but that knife in the demo is not. I decided to do him a favor and draw a blade that would be a little more presentable. That was the beginning of the first game I've worked on, Blades Away.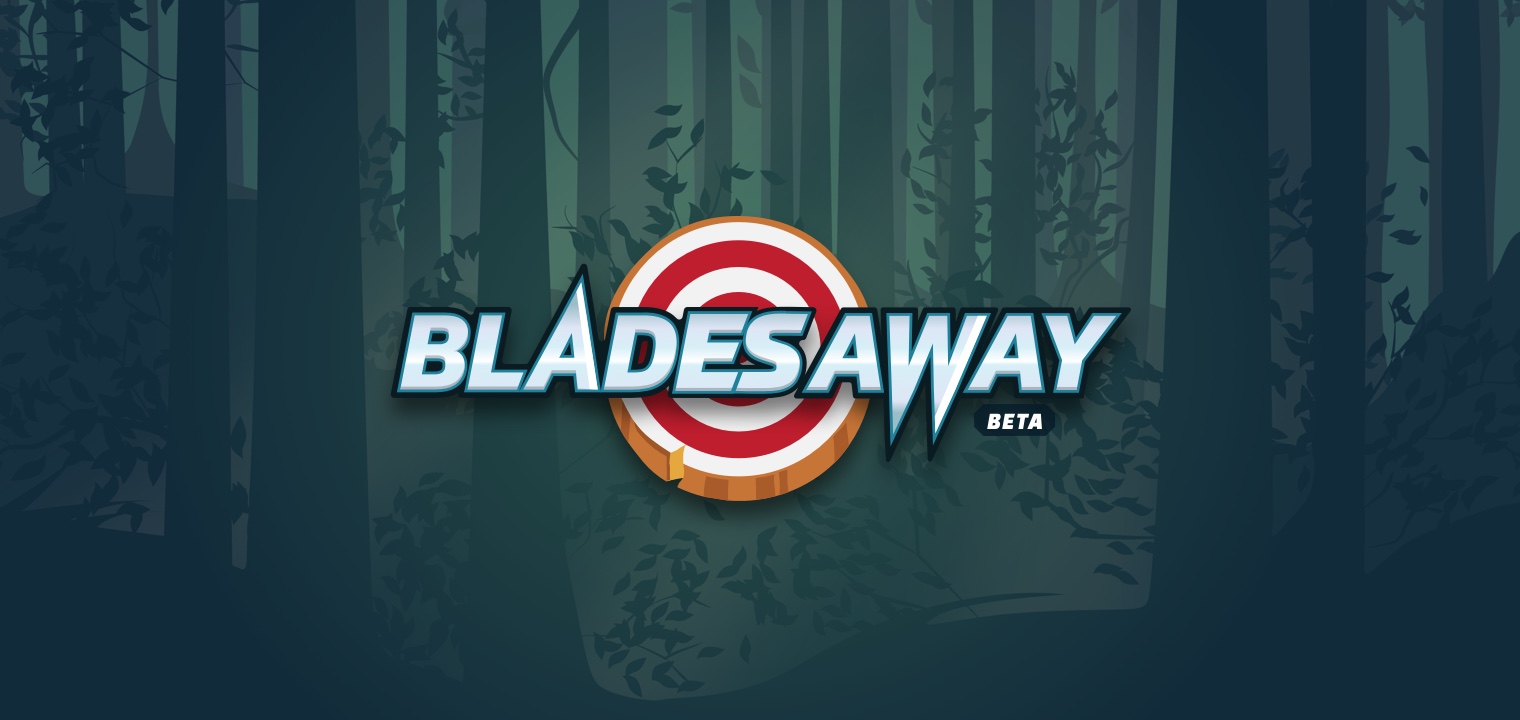 My good friend Maxx owns his own small game development company Replayable Games. He made this awesome game Happy Chess. It's an approachable way of learning chess where the pieces emote when they are in danger or have an advantage. He's an extremely talented developer and I had the fortune of collaborating with him on Blades Away.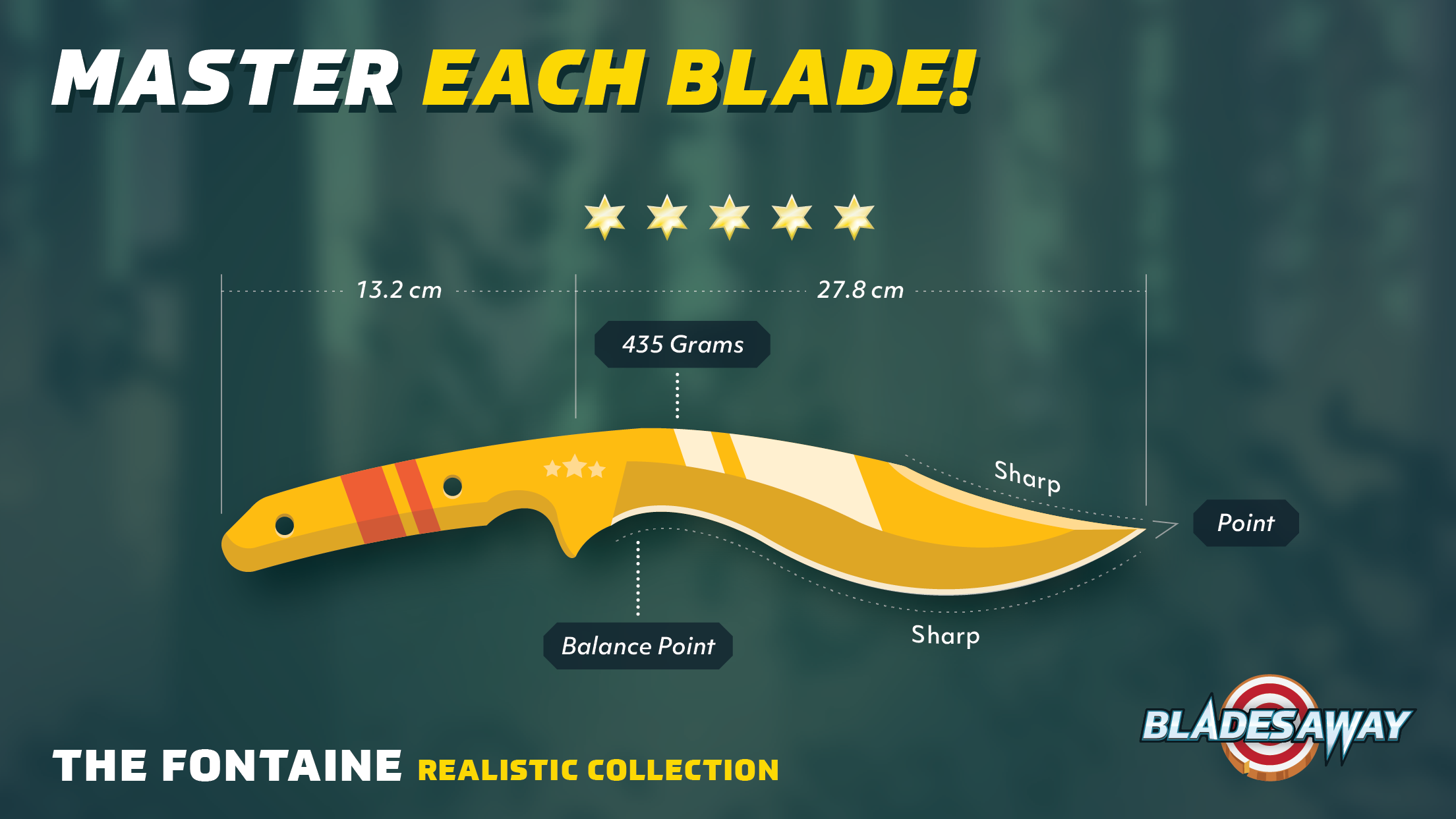 I've done many projects in the past, but never worked on a game. I always thought it would be great to work on the graphics for a game, but thought I lacked the skills. I don't know the first thing about 3D modeling or building assets for interactive games. Well it turns out not all games require that type of art. Since this is a platforming type side scrolling game, all graphics and assets could be 2d vector illustrations. This was a great opportunity for me to stretch my illustration skills by drawing all the blades, targets and level components. And like all digital games there is also a need for the graphical interface to navigate the various features for the games.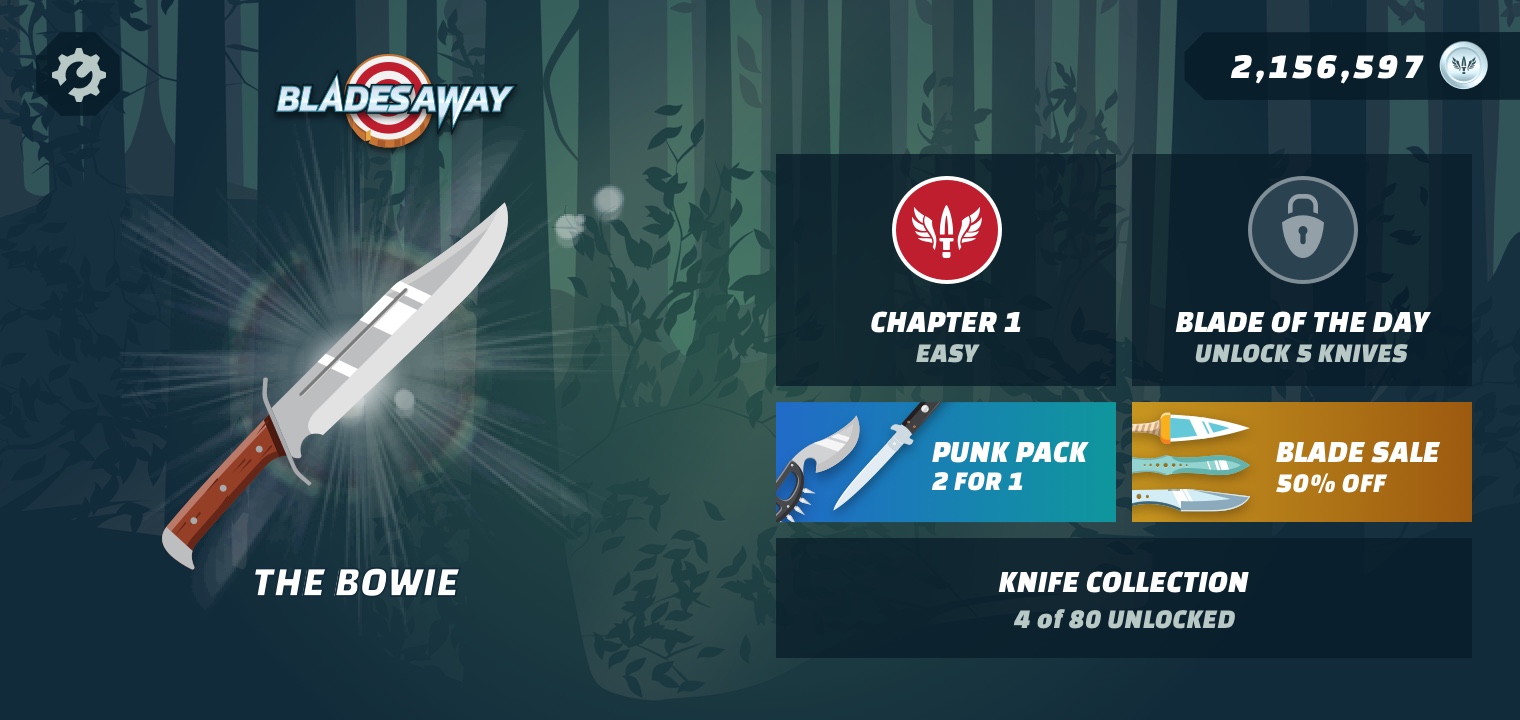 The stars of the game are the blades, and we would end up needing a lot of them. We wanted collecting blades to be a core component of the game outside of throwing them. Each blade has unique physic based characteristics that feel different when throwing them. They have different weights, balance and rotational velocities so players can try a bunch of different ones, and find the ones that fit their play style. The player can then unlock new blades as they progress and build their way toward mastering each and every one.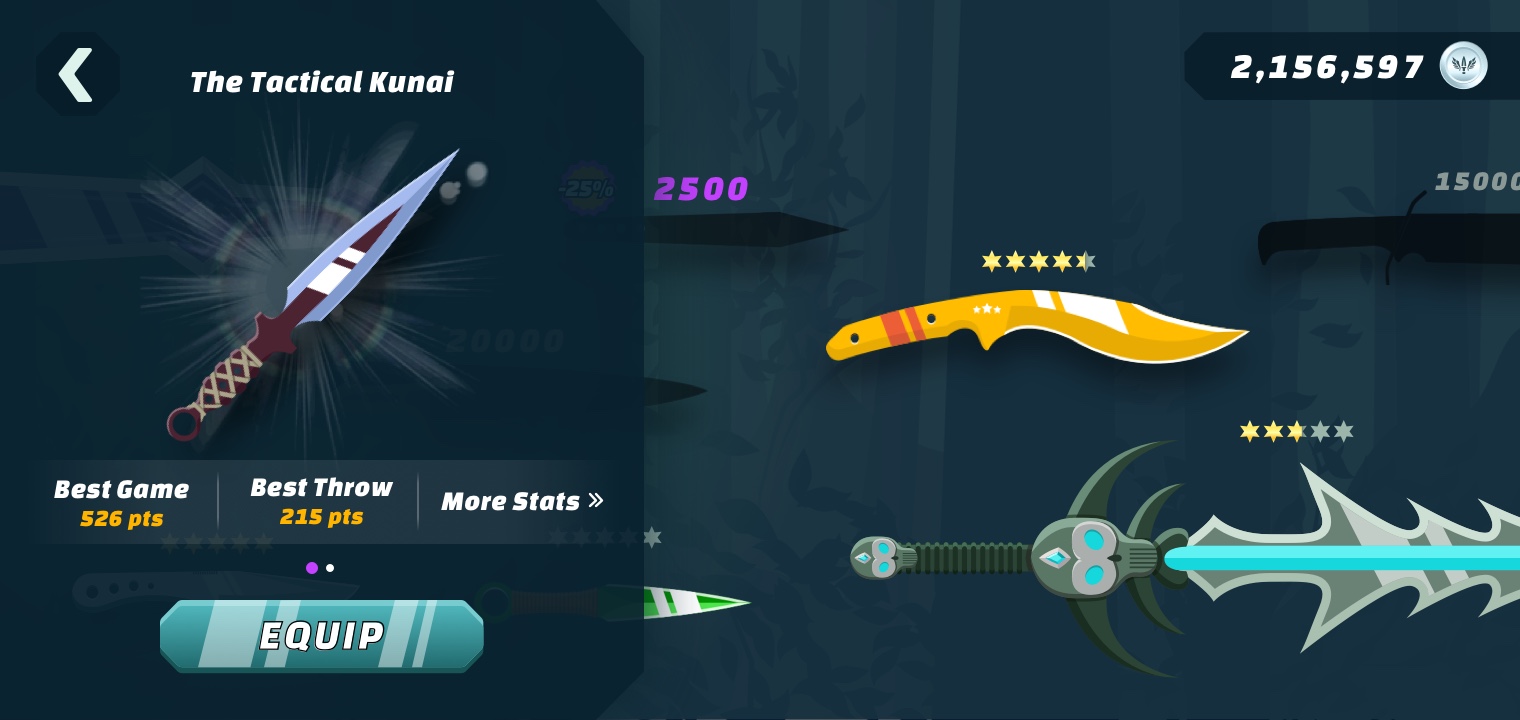 The collection is the place where a player can showcase their blades and unlock new ones. As the players progress they earn blade coins that can be used to unlock new blades. They can track the mastery of each blade, the stats and can be expanded in the future to include more statistics. Blades can only be unlocked with earned coins. They cannot spend real money to buy coins to unlock blades.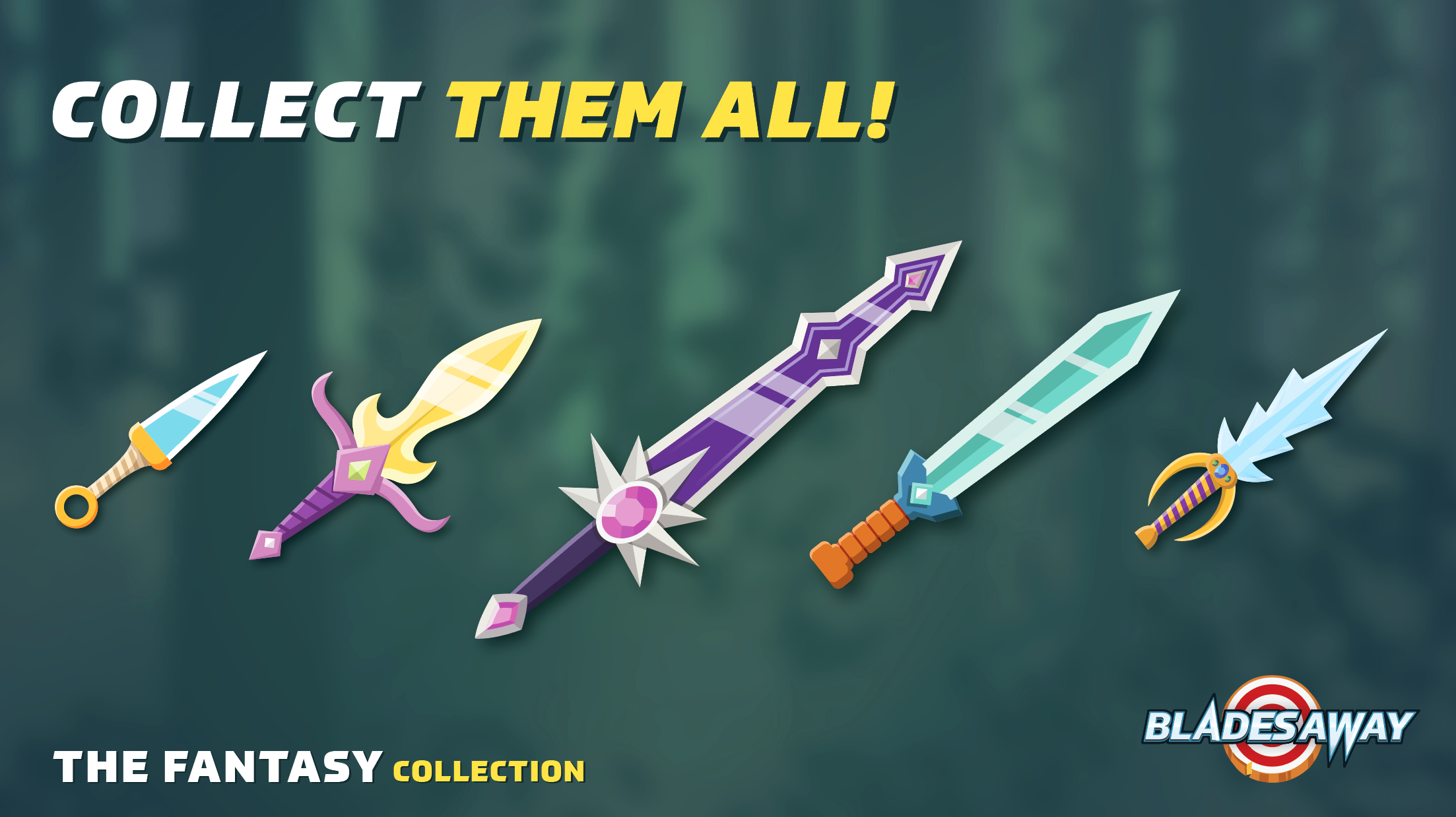 Being avid gamers ourselves, we didnt want to allow payers to "pay to win", and we didn't want to include ads. We know how annoying this is as gamers and hope players appreciate this as well. The players can however purchase "blade packs". These are packs of multiple blades. The cool part about this is, if they already own a blade in the pack, we refund them the worth of the blade in in-game coins. We think this is a feature they will appreciate as well. If they get a refund for the blade they can use that to unlock one of their choice.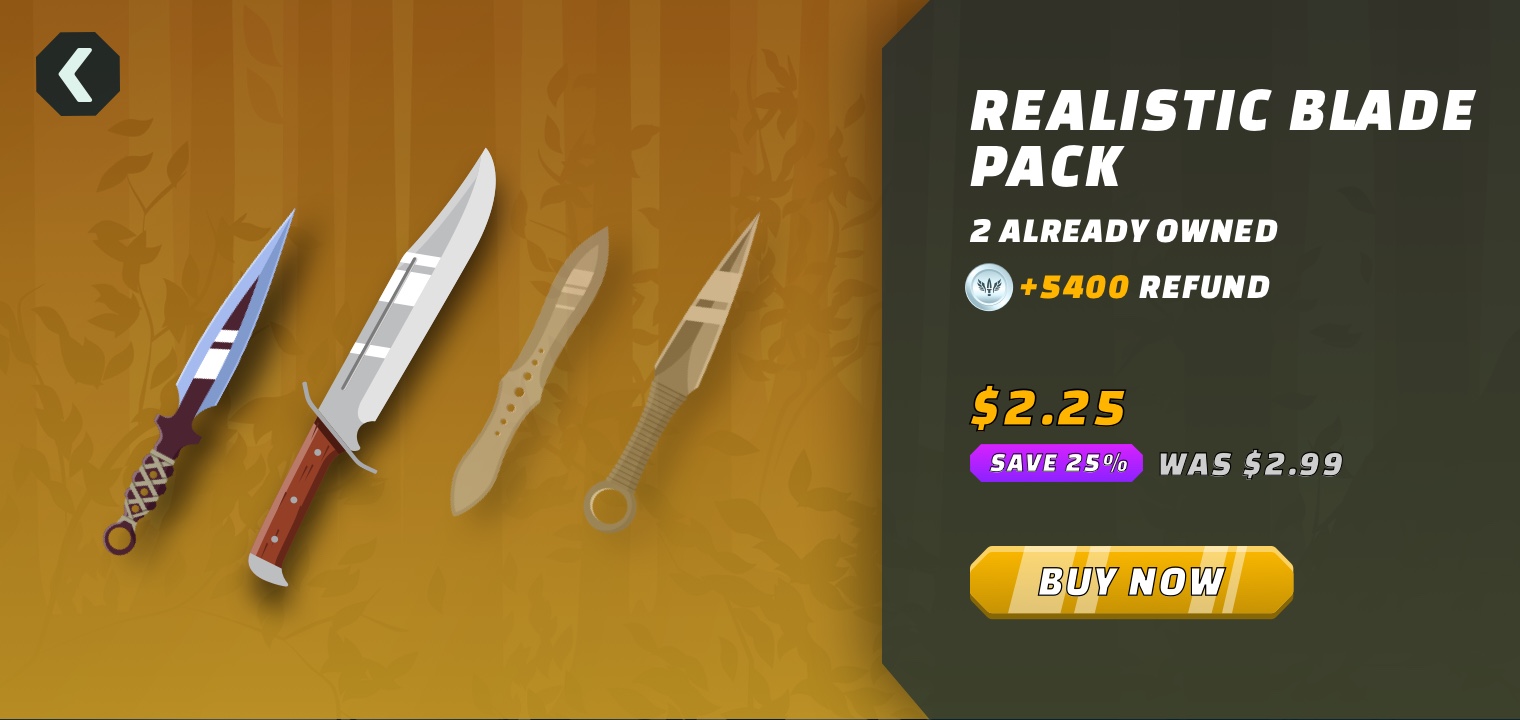 Of course the core mechanic of Blades Away is throwing the blades. While I created all the blade and level assets, Maxx gave each blade their unique attributes and pieced all the components together to make the individual levels (the bulk of the work). Placing targets, boulders, trees in various configurations to create a variety of environments to throw badass blades. Each blade has its own physics characteristics but they also have "Skill Shots" which are special types of throws or shots that get players more points with multipliers, and more shots are opened up as the player progresses. This is truly a game of skill and finesse. Having the right touch and control is everything. It will be easy to play but difficult to master. But most of all it's really fun. Especially if you enjoy throwing knives, or swords, or axes, or gnomes!
The game was recently released and we had a successful launch with over 2,000 downloads the first day. We are really happy with game so far and have already received positive feedback about where it can be improved. As of July 2020 the game has over 130,000 downloads. It has far exceeded my expectation and I couldn't be happier with the it's success. As we talk to players and get an understanding of how they are playing the game we will be periodically updating it. We recently added a tutorial to onboard new players to the games mechanics and controls, have added some new blades, and plan on expanding the interface to allow players to select which maps they want to play.
This has been a challenging and fun experience, and I hope that this isn't the last game we get to work on together. We really think we have something unique and special with Blades Away. The game will be released soon and will be available for download in the Google Play Store. Depending on the success we might port it to iOS to open up the experience of being a BladeMaster to a larger audience.

Get the game in the Google Play Store : Download Blades Away